Meet The Team
Ralph - Security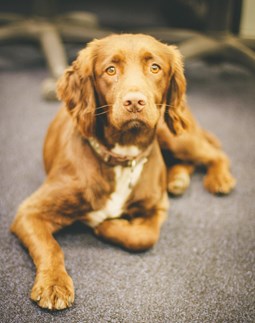 Grrrr I'm Ralph.  I'm a great guard dog, everybody is safe from those salesmen when I'm working. 
Matt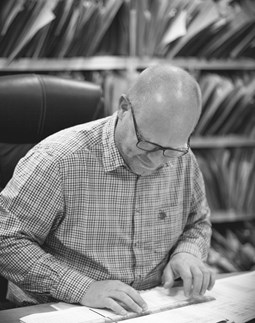 On the odd occasion that I can tear myself away from the office I enjoy watching football and cricket, holidays skiing with my two daughters, family holidays abroad and breaks in sunny Cornwall and the Lakes. Ralph keeps me very active with the long walks he demands in our local countryside. 
Nick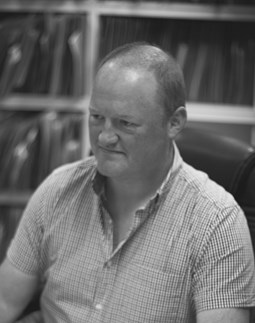 I have worked in the firm for over 27 years, I know I don't look old enough.......
Likes - riding my bike, hill walking, real ale, holidays, camping, watching Blackburn Rovers (I have a season ticket)
Dislikes - watching Blackburn Rovers.
Sue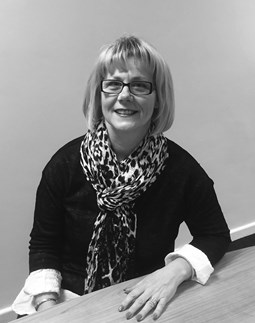 I joined Birtwell & Co Ltd in 2005 after working in a bank  for some 23 years and I can honestly say that this is definitely my preference.
Away from my role I love travelling abroad, caravanning in the Lakes and Scotland and have a great love of dogs and sneaking out of the office to walk Ralph.
Kylie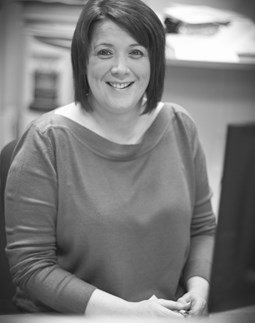 I'm quite arty and creative so in my own time I make bespoke button and scrabble gifts, some of which now reside in Australia, Canada and Turkey. I love my weekly Bingo fix, I think I'm addicted but I have won the jackpot quite a few times! And food, I talk about food all the time… so I'm always first in line to sample Jane's culinary delights.
Jane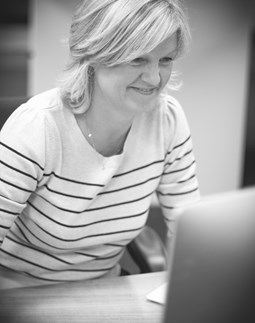 Away from work I enjoy the outdoors, walking Ben our springer spaniel, cycling, running & weekends away in the camper.
I love to cook and bake, with the rest of the team enjoying my culinary skills.
Deb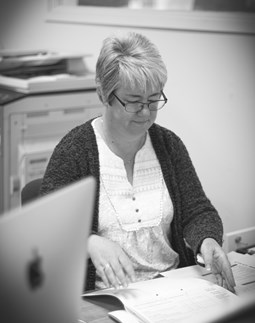 In my time away from work I enjoy going on cruises with my family. I am a Local Preacher in the Methodist Church  and I like all kinds of music including playing the guitar as well as going to the theatre and concerts. Sport plays a big part in my leisure time as I am a member of a crown green bowling team and am a season ticket holder at Accrington Stanley Football Club. I have a weird fascination with the singer Michael Ball which you have to see to believe!!!!
Steve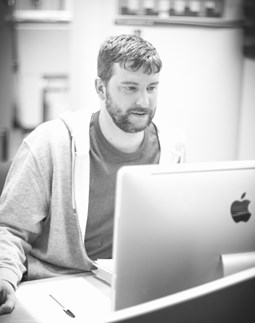 Outside of work I like to spend time with my family, watching films, keeping up with the football and going for days out. One of my more unusual interests is reptiles and I have a pet python called Monty. 
John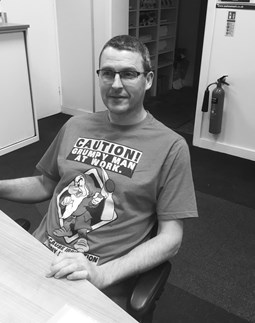 In my spare time I'm a motorbike instructor, referee Basketball both local and National level, Love Real Ale and Wednesdays.
Sarah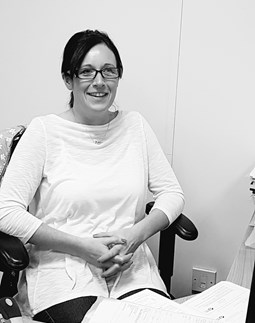 I joined Birtwell & Co Ltd just over 3 months ago after always wishing to work in an office environment, I previously printed company logos onto corporate merchandise.  I have two sons who run rings around me, Billy aged 19 and Leo aged 9. Our company mascot Ralph loves to sit on my feet which is pleasant on colder days, not so pleasant when he returns from a walk and is wet through! I have recently taken up running which I love and have progressed to a very reasonable time for 10K.