In the digital age we live in, you might be wondering about the effectiveness of a traditional brochure for marketing. With online advertising growing faster than ever, it can be easy for many businesses to forget about the power of print. For many, the novelty aspect of a physical brochure, rather than looking at a screen, can make a lasting impression for your brand.
Beautifully printed brochures, combined with effective branding, can help you make your mark at your next networking events. Or, let all your customers know about your latest product range with a detailed guide.
Versatility
Brochures are one of the most versatile marketing materials available. They can be adapted for your business and can be used to display information about your products and services.
Due to their portability, they can be distributed in many locations, such as showrooms, trade shows, reception areas, kiosks or even inside presentation folders. Brochures can also be sent directly to consumers in direct mail campaigns for more targeted campaigns, or included within orders to give information about different products.
Strengthen your brand
Make your brand memorable and stand out at your next event with branded material like marketing brochures. A great addition to your marketing strategy, they are an effective way of showcasing your business and creating interest in your brand. Your brochure design should be recognisable and make an impact.
Advertise your products and services
The possibilities for advertising with a brochure are endless because they can be personalised to suit your business needs. Let customers know about new collections and releases, or simply give them a reference for your existing product line. For B2B marketing and sales, it's an easy way to provide clients with information. They can also be used for B2C sales by giving customers details about products all in one place, making it easy to compare options.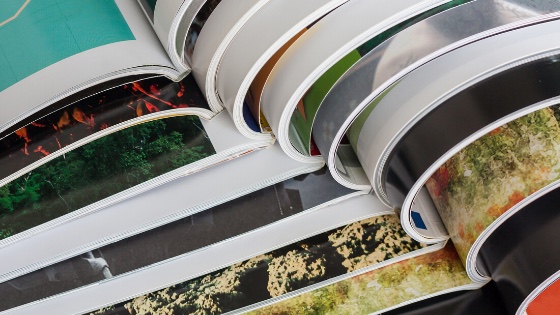 Get detailed
Unlike the character limit of online advertising, brochures are an effective way to communicate more information to your customers and clients. With compelling copy and high-quality images, say more about your business with a marketing brochure. Include as many pages as you need to get your message across. However, be careful not to overload people with too much information!
Network with confidence
Attend your next exhibition or conference in style with branded marketing brochures. Having material to hand out to delegates will get your business noticed, and everyone likes to have something tangible to take away with them.
Whether you're holding a stand or simply browsing, brochures are a welcome addition for giving someone more information about your business. They are ideal for advertising new product launches or detauling your course schedule for the upcoming year. It's always hand to have on hand when you're asked questions on the spot!
Interact with your customers
Brochures and booklets are an effective way to reach your audience, whether it be through direct mail campaigns or handed to clients directly at a conference. Printed easily in bulk means it's a cost effective way of promoting your business whilst adding a personal touch. Plus, brochures can be easily shared with colleagues, friends and family.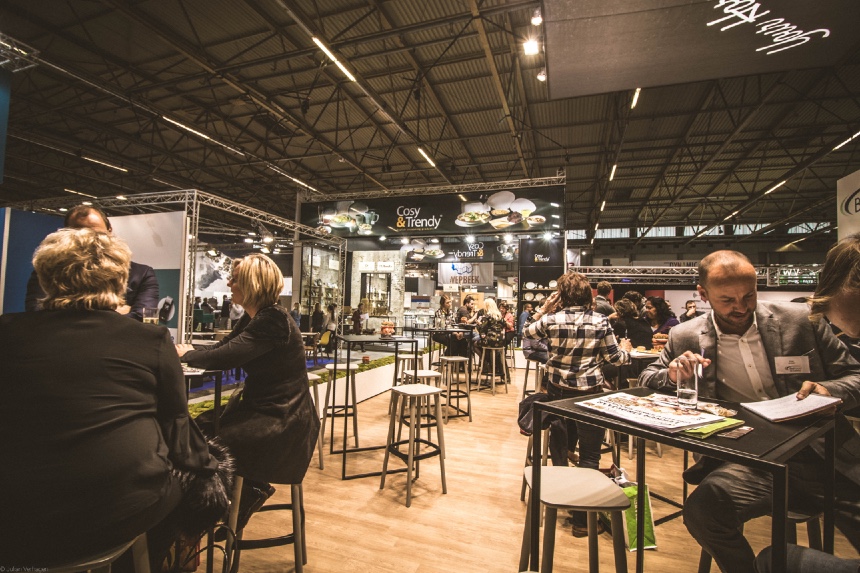 Establish credibility
With a professional brochure detailing your products and services, you can establish credibility and authenticity in your sector. From listing your acheivments to providing more supporting information about your services, brochures are a must for any business.
Act as a reference
Unlike online advertisements, marketing brochures are easily accessible. Many people tend to keep brochures for reference much longer than a fleeting digital advert. A brochure can be a convenient way for people to keep a record of your contact details, website and social media profiles all in one place - just make sure to update them if you ever change address. Next time someone is considering your services, they'll have your company brochure on hand.
Tell your business story
A brochure is the perfect place to introduce your business and tell the story of your company. How long have you been running? What is your journey? How did you get to where you are today? These are all questions which you have the opportunity to answer in the first pages of your brochure, giving the reader an overview of who you are and what you do.
Show off your projects
Take the opportunity to showcase your best work with a sleek promotional brochure. Include examples of your work to show to prospective clients, with case studies to give more information about your projects. It's also a chance to include any promotional offers or campaigns you may have running.