With digital printing, it's never been easier to reach new customers. Due to the high quality and consistency of the final prints, it's the most common printing technique used by businesses large and small. If you need to print business cards for your start-up or flyers for a new direct mail campaign, digital printing can help you achieve your business goals.
If you're wondering if digital printing is the right choice for your business, we're here to explain everything you need to know! From how it works to the benefits and even the inks involved in the process, learn more about why digital is the way to go.
How does digital printing work?
At its most basic, digital printing involves a computer communicating with a printer to instruct it on how to create an image. Images are transmitted digitally, with the printer analysing them before printing an image onto the surface. From papers to plastics, digital printing can accommodate paper weights between 90gsm and 400gsm.
With a digitised image, there is far greater ink control, meaning a more accurate image is replicated. Technological advancements means that digital printing offers the same quality as offset printing.
Digital printing has also streamlined the process from design to print. Designs can be created using popular design programs such as Adobe Photoshop, Illustrator and InDesign, before being converted to a PDF and sent directly to the printing press. Each page can have a different design.
There are two types of digital printing - inkjet printers and toner printers. Inkjet printing involves mapping small dots of ink. On the other hand, toner printing uses a plastics based powder to create small dots, and dries instantly.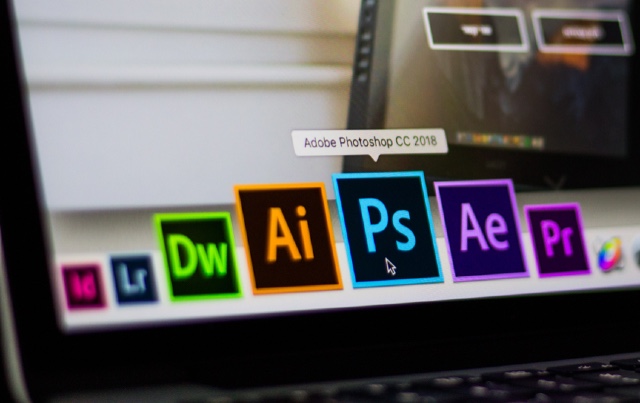 The history of digital printing
Timeline: Printing press c.1440 | Rotary press 1843 | Inkjet printing 1860 | Offset printing 1875 | Laser printing 1969 | Xerography (photocopying) 1938 | Digital printing 1993
Whilst the history of printing dates back to the 1440's, it wasn't until 1993 that the first digital printer was born. Instead of printing plates, it printed images from a series of numbers and formulas, converting digital files into physical documents. The first digital printer was called 'Indigo', and it made it possible to print straight from a digital file. It took off thanks to the popularity of the PDF format, which was introduced by Adobe in the same year.
When HP Indigo tech was invented in the early 2000's, digital printing rapidly became widespread in industrial printing, and is a popular choice for print jobs large and small.
What's the difference between digital printing and offset printing?
Offset printing is an industrialised version of traditional lithography, which uses printing plates and inks. In contrast, digital printing allows for images to be processed digitally before being printed.
With offset printing, each plate has to be made individually before a design can be sent to print. Ink is transferred from the printing plate to the chosen surface, and requires ample drying time. As well as producing varying results, offset printing can often be a time intensive process, especially for smaller print runs. However, for digital printing, print-ready files are sent directly to the press and the artwork for each page can have a different design. Digital printing has quicker turnaround times due to faster drying times.
In terms of colours, using metallic and fluorescent inks is common in offset printing, and an endless number of colours can be picked. It's worth noting that these kinds of colours are more difficult to produce digitally, so designs must be altered accordingly. This is especially important when considering your branding. If you use neon colours on your website, for example, these colours can be produced by an RGB screen, but will be less accurate printed digitally. Therefore when creating designs for print, it's important to use the CMYK settings.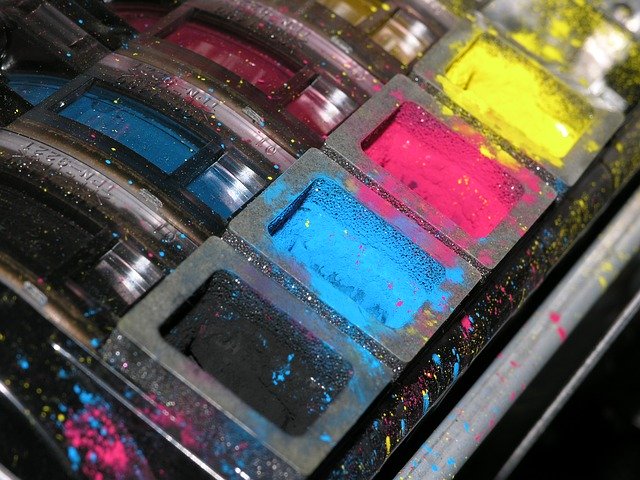 What are the benefits of digital printing?
Digital printing is an industry favourite for businesses of all sizes. Whether you're printing leaflets for an event or a seasonal product brochure for your clients, here's why digital printing wins:
1. Quick turnaround
Need your new designs printing as soon as possible for an upcoming campaign? Digital printing can save your business time with an efficient process, thanks to the quick set up and drying times.
2. Small print runs
A far more cost effective solution, print only what you need for your business. Cut down on wasted costs and materials!
3. Print on demand
Looking to produce a tailored direct mail campaign? Digital printing allows you to print only what you need, making it a more eco-friendly solution as there's less risk of waste. It also means you can extend successful campaigns with ease!
4. Personalisation
Targeted marketing is one of the most effective ways to win business. With Variable Data Printing (VDP), you can customise on a print by print basis to add customer details or tailored offers.
5. High Quality
Digital printing offers reduced distortion and excellent colour accuracy with every print. Thanks to digital data, there's no need for tedious colour matching.
Ready to bring your business to life with striking business stationery, or design your next direct mail campaign? enter link description hereOur team of designers are on hand to help you with the process.